The Best Results in South Florida.

What is Coolsculpting?
Coolsculpting is the leading, non-invasive, fat reducing procedure. Lauded worldwide as the leading procedure in the "'noninvasive body contouring' category" (New York Times.)
Your body will naturally accumulate living fat cells to burn them as energy. Coolsculpting works by taking those inactive fat cells and freezing them.
The freezing will kill the fat cells leading to your body absorbing and disposing of the now dead cells.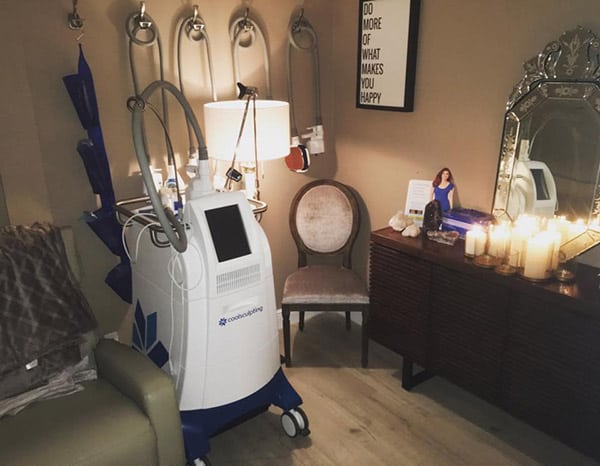 During the procedure, you will spend up to one hour in bed with the Coolsculpting device attached to the affected area. During this time, there will be a gradual decrease in temperature. The cold will go into your body and freeze the top layer of fat from the skin.
Why should I get Coolsculpting?
The two biggest reasons you should receive Coolsculpting treatments is because it is a healthier and safer alternative than liposuction.
Non-Invasive – Contrary to liposuction, cool sculpting is non-invasive. This means no surgery scars and no need to endure physical pain or deal with stitches!
It doesn't affect your Personal Life – Additionally, after cool sculpting, you can get up and immediately continue with your everyday life. After liposuction, you need to work to ensure you don't damage yourself or the liposuction area, but not with Coolsculpting!
Our Results with Coolsculpting
We have had amazing success with our Coolsculpting program. We have helped countless people get back on track with their weight loss programs by giving them a boost of self-confidence and a little extra help with their fat loss program.
How long does Coolsculpting take?
Each session takes roughly an hour to finish.
As is similar to our other non-invasive procedures. You need to receive treatments for maximum results consistently. The average Coolsculpting trials will run from 2-4 months of anywhere from 4-8 treatments per month (depending on the extent of the Coolsculpting area.)
COMPLETE THE FORM FOR MORE INFORMATION